Red Worship Artists
Red Cymbals are played by drummers at numerous churches such as Anthem Church, Faith Christian Church, Bridgetown Church Portland, Hillsong, Planetshakers, Destiny Church, Extreme Life Church, Neuma, Fire Church, Stairway and Sandals Church. If you are looking for cymbals for worship please email info@redcymbals.com or complete the form below.
Red Worship Artists
Kyle Bower - Melbourne Australia
Kyle is a Melbourne based drummer who plays for Faith Christian Church in Dandenong. Kyle has played for numerous Youth Alive events in Melbourne including Youth Alive Main Event in 2019. Kyle is passionate about spirit lead drumming and training future generations of worship drummers.
Kyle currently uses our 15" Vertical hi-hats, 20" Traditional Dark crash, 21" Vertical crash and 22" Traditional Dark ride.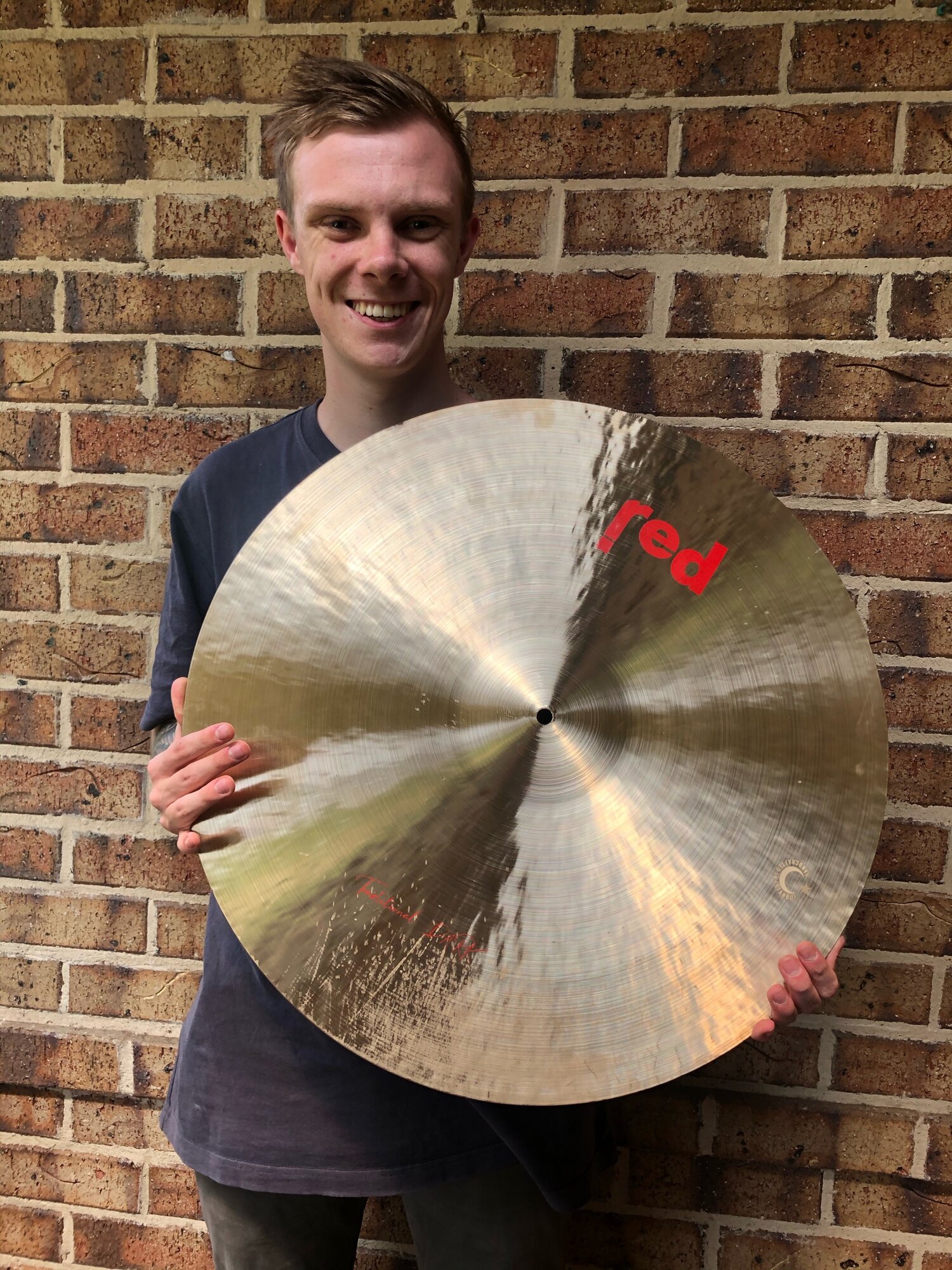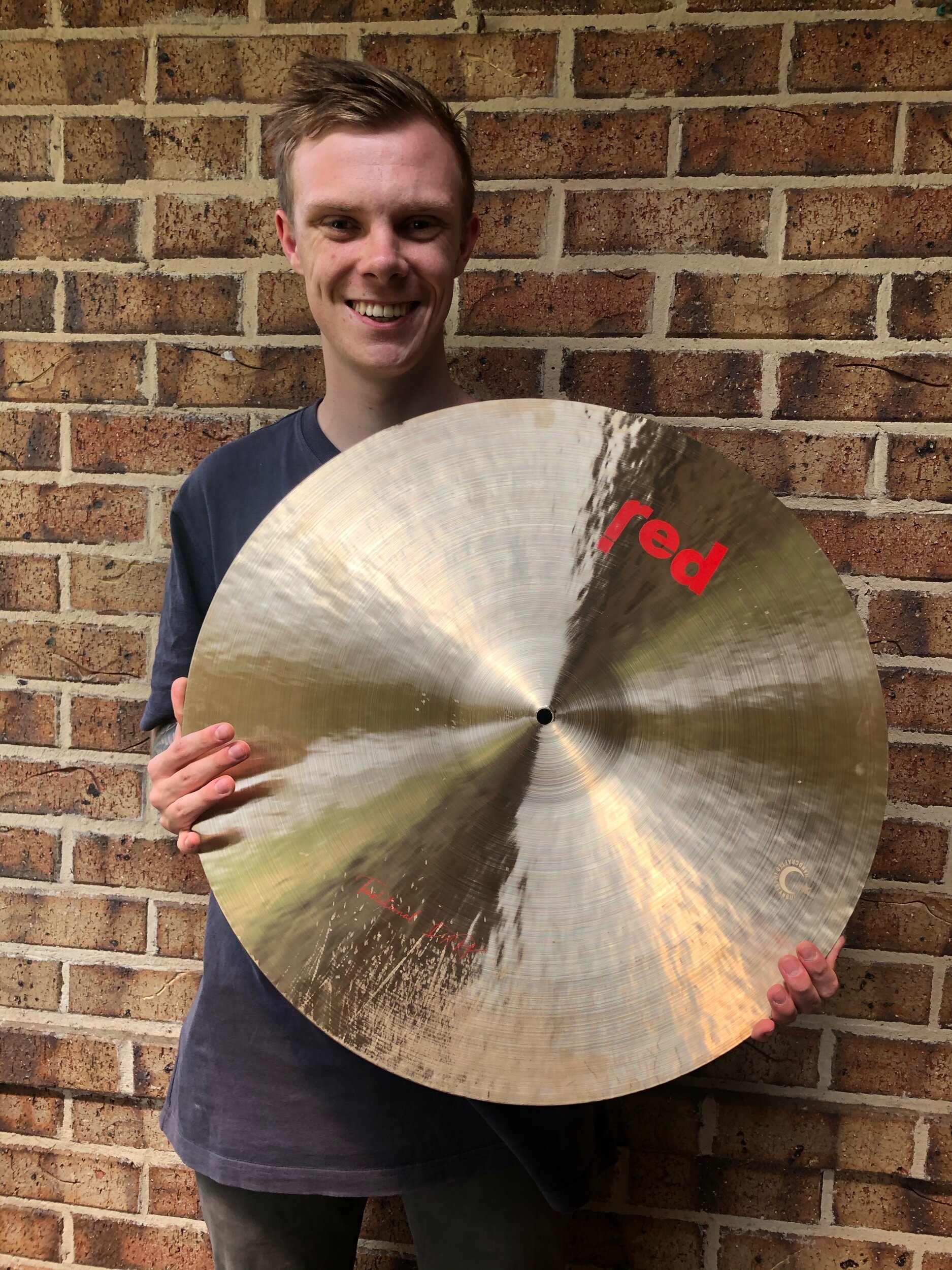 Thomas England - Queensland Australia
Thomas is a Brisbane based drummer who after deciding to pick up drums in high school, found his passion for drums flourish when worshipping Jesus. 
Since then he's been a part of the worship team at Riverlife Baptist Church and drumming for multiple different projects including Brisbane worship duo "Sanctuary Co." and a set of four seasons based EPs coming out across 2021 with 'The Society Collective' in which Thomas operates as Co-Founder and Creative Team Lead. But his biggest passion will always be seeing the prophetic anointing that comes from the drums during any form of worship. 
Thomas Currently uses a wide variety of Red Cymbals including the 18'' Dark HiHats, 22'' Traditional and Dark Traditional Crashes and 24'' Dark Traditional and Vertical Series Rides.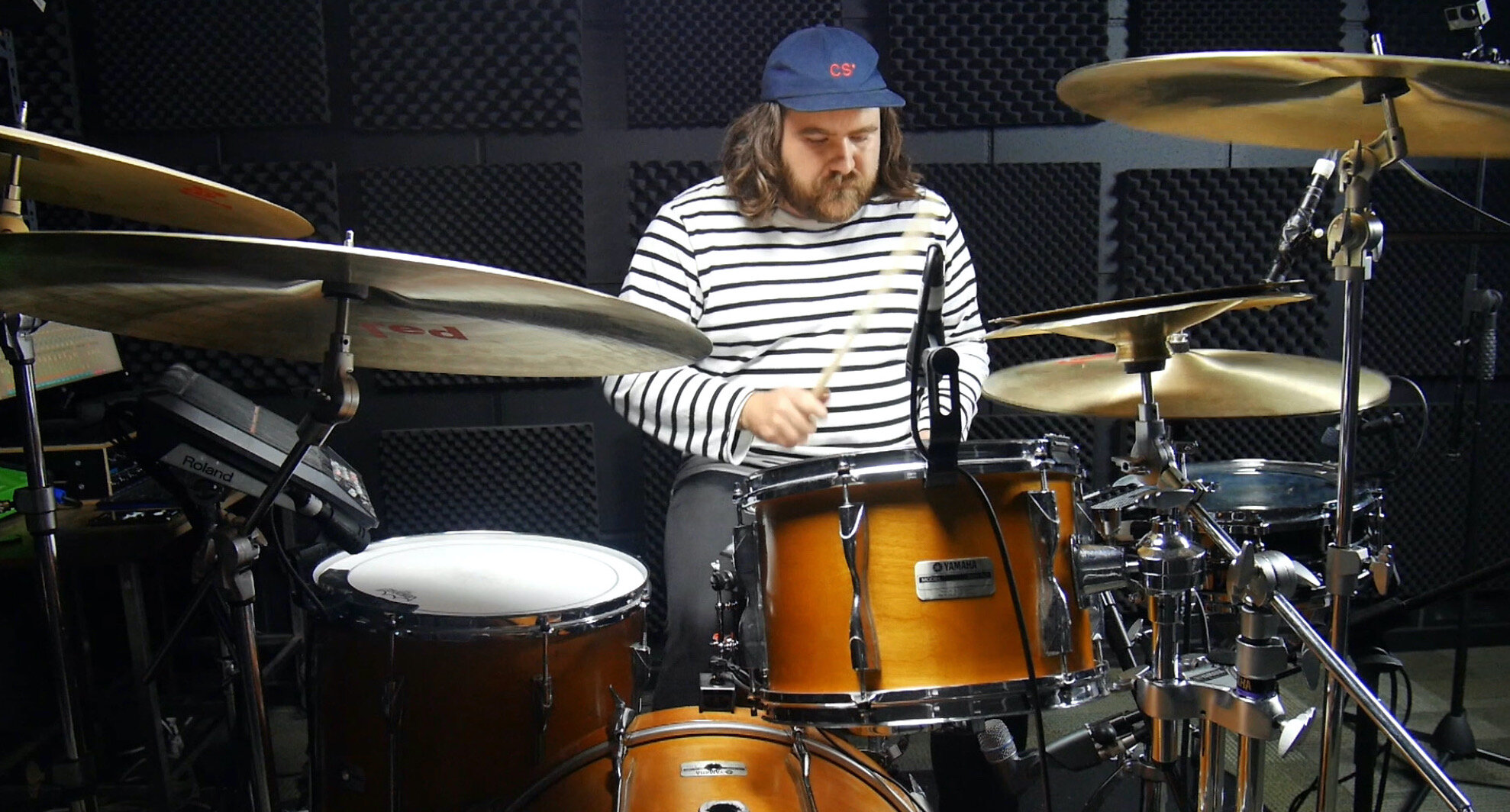 Thomas Christie
Tom serves in multiple campuses of his local church Hillsong as well as recording prolific drum tracks and playing live for a range of artists.
Tom plays the Traditional Series Red Cymbals with his cymbals consisting of: 18" Hi-hats, 23" and 24" Crashes and a 26" Ride. Tom also plays a selection of cymbals from the Vertical Series.
Check out Tom's drum covers on his YouTube Channel
and awesome content on his Instagram
Ps. Paul Collinson
As well as his professional playing, Paul played most Sundays with his church worship team involving playing many different musical styles with different musicians which helped Paul to develop his own strengths as a very musical drummer.
Paul's involvement with church music teams, has opened up many international opportunities for him to play drums in many different churches and conferences around the world.  
Paul is currently the senior pastor of Extreme Life Church in Warrnambool, and is still part of the music team there as well as doing various studio sessions in Warrnambool and internationally as required.
Shanon Marsters (our first Red Worship Artist)
Shanon's passion for drums started in the gospel circles many years ago. Currently the Music Director for Sound of Destiny Waikato, Destiny Productions Waikato and The Strange Arrangement. Shanon has featured recording projects, tours and on national television in New Zealand. He's played in numerous bands and blessed to play in many locations around New Zealand. But the place Shanon loves playing the most is at Church honoring God with his gift. Shanon is stoked to join the Red whanau (family) and ready to continue impacting his community through music. 
Michael Westrich - SMCC St. George UTAH USA
Michael is a worship drummer from St George Utah and has been playing drums since 2012.
He has played with multiple different churches along with performing live outside of church and recording tracks.
Aside from drumming Michael works as an intern doing worship production: building tracks and organizing Sunday night services.
Check out Michael's INSTAGRAM and SMCC St George
Daniel 'Danimal' Watson - Hamilton New Zealand
Daniel grew up in a small rural town about an hour west of Invercargill called Orepuki. He grew a strong passion for drums and largely taught himself how to play after his father inspired him by playing along to Mercy Me's "Almost There" album, along with various other Christian artists. Daniel now lives in his wife Sarah's home region on the Kapiti Coast, just north of Wellington, where he runs his own company called "Mr Watts Electrical." He plays drums weekly for Kapiti Impact Church and his originals band "The AJ Crawshaw Band" as well as filling in for other local artists on occasion. Daniel not only loves how Red cymbals sound, but also what the company stands for. He particularly loved being a part of a Red Drum Shed, where it wasn't about "the best or the fastest drummer wins," but rather...Let's play drums together.
Daniel is looking forward to launching his YouTube channel in the coming months where he wants to help drummers learn some tips and tricks for playing live in general, but mostly teaching from his experience in church praise and worship, as well as filming worship song tutorials.
John Acierto - Hillsong Australia
John is a Melbourne based drummer, serving in various Hillsong Melbourne campuses. His drumming journey started off when he was around 10 and attended church for the first time and as soon as the drummer struck the first beat...John's passion started to develop from the ground up. John just knew he needed to get his hands on some sticks straight away. John says he didn't have a very smooth start and wouldn't be where he is today if it wasn't for God, and the individuals He used to sharpen his musicianship, passion and faith.
John also uses Alclair Audio and Vater Sticks
Check out John's Instagram and give him a follow.
Nathan Swenson - Queensland Australia
Nathan's love for drums started as soon as he could hold two pencils in his hands. He would lie on the floor in in church playing along with the band on his Mum's shoes. From that day his passion for drumming has grown.
Nathan first played in church at 3 years old on a junior kit beside the full size kit and has always been obsessed with the sound of cymbals. Nathan has a passion to use his gift to inspire others in worship. As well as being a faithful part of his church creative team at Lifeplace Springwood in Logan (Queensland Australia), he has played for Youth Alive United We Stand and assists other church's creative teams.
Nathan is excited to join the Red Cymbal family and to continue to serve God and others wherever he can.
You can catch Nathan's drum covers on his YouTube Channel. Check out his channel and subscribe to see more amazing content!
Alex Aiton - Victoria Australia
Alex has been playing drums at church since he was 10. He has always have had a heart for worship realised that this is what God is calling him above all. Alex seeks to help impact the lives of people by giving his best to worship and ushering in the presence of God behind the drums. At the age of 13 Alex played at his biggest event where he served on the house band for the Mooroopna Carols which were attended by over 2000 people. Alex has been blessed with opportunities for playing in events such as United We Stand, Equip Days, the ACC Regional Conference, numerous conference and major Goulburn Valley events. Over the years, Alex has realised that worship drumming is more than drumming. It is leading the congregation into battle and creating a sound that will break chains off people.